Elise Kohn
Chief Operating Officer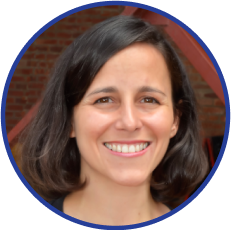 Elise Kohn
Chief Operating Officer
Elise Kohn is Client Solutions Director and Chief Operating Officer at Learning Tapestry. In her role as COO, Elise provides oversight of the company's internal administration and operations. She also works closely with clients and leads internal project teams to ensure high level client satisfaction.
Previously, Elise was Senior Advisor & Program Director of the North Carolina Next Generation Network (NCNGN) through Duke University's Office of Information Technology. There she provided programmatic leadership and functional support to the senior representatives from ten municipalities and universities to further the group's goals of advancing regional innovation, digital inclusion and economic development.
Before her role at Duke, Elise had a variety of roles shaping policy and organizational strategies for several high-profile organizations in the non-profit, public, and private sector. Elise holds a B.S. from Indiana University and a J.D./M.B.A. from New York University School of Law and the Stern School of Business.
BACK